RUFFLE
Very much in demand by head coverings customers, the ruffle is made with knitted stretch materials. Suitable for everyone, it guarantees maximum comfort whether you wear it in the back or on the side. To add height, volume and warmth, you can wear a "U" cap under your ruffle.
The "U"
Versatile and practical, the "U" cap can be worn everyday. It is made with strong knitted materials and comes in various flattering models. The "U" style can be worn with other accessories from the Hopecaps collection.
SCARF / BIKER HAT
The Biker Cap is comfortable and easy to wear. Made with cotton and knitted stretch materials, it is suitable for both adults and children. The back of the cap hangs down to protect the neck from the sun's rays. This versatile hat can be worn under a bicycle helmet to absorb perspiration.
LACE CAP
One of the most popular hats with our customers, the lace cap frames the face for a stylish and feminine look. Made with stretchable lace and a mesh fabric, it adjusts perfectly to your head. You can wear it to bed without the cap sliding. Worn under a straw or sun hat, the lace cap is an elegant accessory and a perfect gift idea!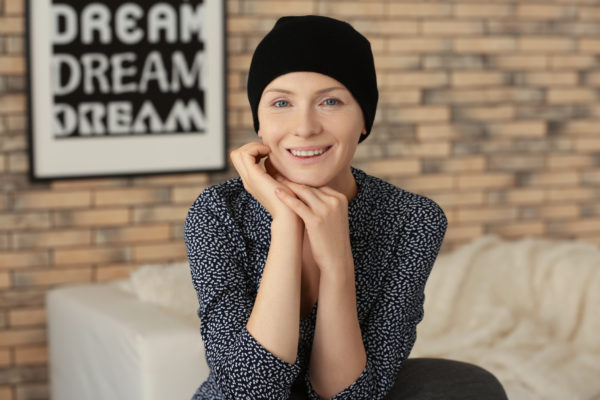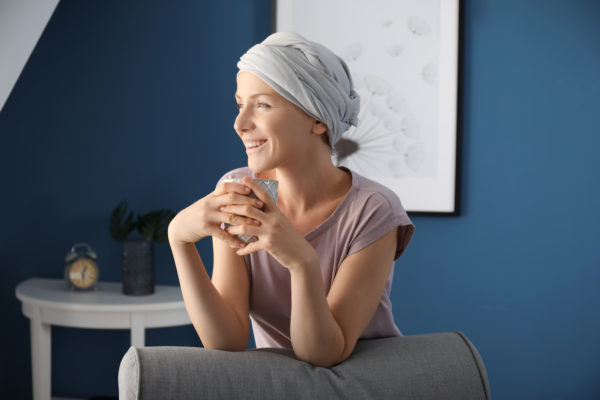 BABUSHKA
Versatile scarf created by Hopecaps, the babushka is made with cotton, polyester or flannel (for fall and winter). The scarf is equipped with an elastic in the back and a rear fastener for a secure fit. The babushka can be worn in all situations and adapts easily to your outfit. You can wear it just as well with your favourite jeans, next to the pool in swim wear, or when gardening with a straw hat.
VICTORIAN TAIL SCARF
The Victorian tail scarf is chic and feminine. The scarf's summit is of a single colour while the tails are made with patterned knit. The tails can be wrapped around your head in many styles.
FUR SNOOD
This highly sophisticated hooded scarf is made with imitation fur. Ideal to face the winter's cold, it comes in a variety of colours. It can be worn over a wig without flattening it. Suitable for everyone.
TURBAN
The basic turban is a warm and comfortable head covering. Covering your entire head, it's very versatile. Whether you wear it at the front or to the side, it lends itself easily to daily use. It can also be worn with a scarf for even more style.
PYRAMID
This type of turban is chic and easy to wear. It completely covers your head and with an elastic in the back, it's easy to adjust for more comfort. It can be worn with a scarf. The pyramid turban can be worn everywhere and in all situations.
SNUGGLE
The snuggle is also easy to wear. It covers the head completely. Equipped with a dome, it adjusts perfectly at the neck and keeps you warm all throughout the day.
LINER
We propose a soft cotton liner suitable for sensitive scalps. It can be worn under a wig or under any other Hopecaps products.
LONG TAIL SCARF
This long scarf is an excellent choice if you're searching for a sophisticated look. It is made from various materials: muslin, polyester and cotton. It is lined with an elastic material on the front side. Wrapped around the neck or covering the head, this scarf is always stunning. You can wear it in a variety of ways according to your tastes.
ELEGANT RUFFLE
Want to feel beautiful and well in your skin? Opt for this elegant scarf. The hood lining is made from cotton and polyester. Also equipped with an elastic outer layer, this scarf is comfortable and adjusts to all head sizes. You can wear this scarf with the tails hanging from the back or slung over the shoulder.
ACCENT SCARF
There's always space in your wardrobe for this scarf. It adds a touch of femininity to your outfit. You can accessorize it with a cap, hat or turban from the Hopecaps collection, or simply tie it around your neck to accentuate your favourite outfit.